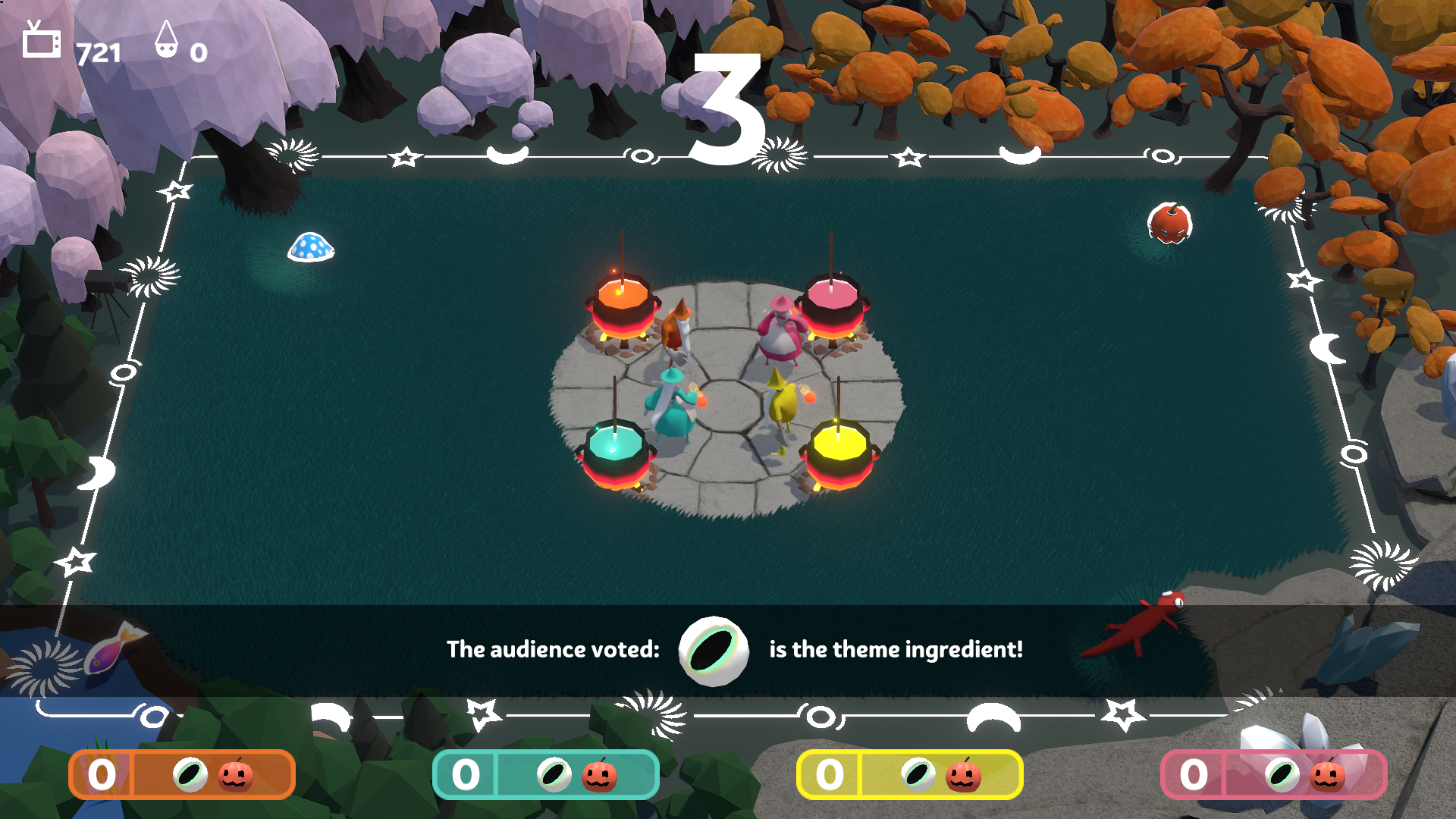 Witchin' Kitchen
Witchin' Kitchen is a cook 'em up with audience participation developed for the Ubisoft Game Lab 2019 student competition.
It scored the Jury's Special Award and was also nominated for the Best Prototype and Best Creativity and Integration of the theme awards.
I had the pleasure of collaborating with seven other passionate students from a variety of disciplines. My role was graphics programming and VFX.
APRIL 2019

Peasant Knight
Peasant Knight is a puzzle-platformer with bite-sized levels that you can play with just two buttons: one to jump and the other to stop. All the while you're relentlessly dashing forward into traps and enemies.
It was ported and published on consoles by Ratalaika Games.
APRIL 2019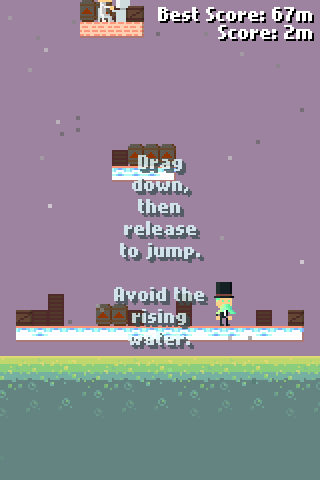 Monsieur Moustache
Monsieur Moustache is a cross-platform endless jumper written using the HaxeFlixel engine.
MAY 2015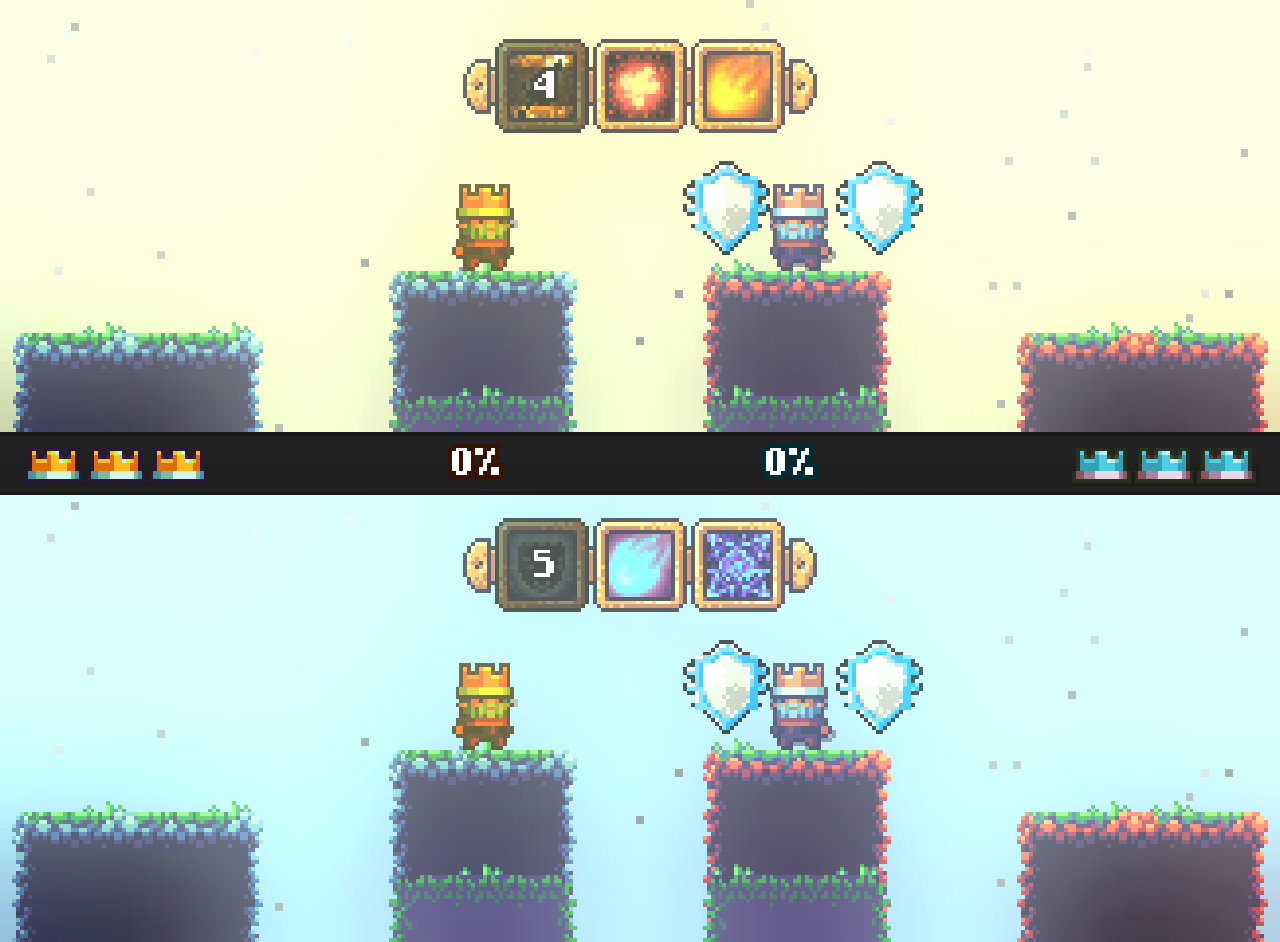 Sunpunch Moonkick
Work in progress
2015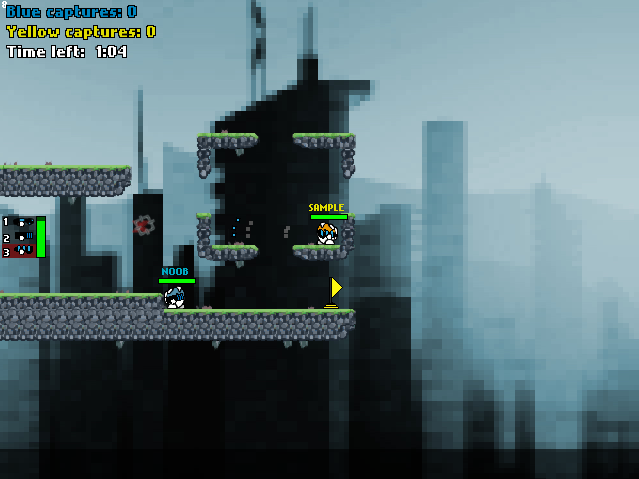 SkullRush
SkullRush is an extremely moddable 2D online multiplayer platformer shooter. The client acts as a canvas, and the server has almost complete control over the game's graphics, sounds, and logic.
There's out of the box support for custom game modes, custom game entities, custom graphics (that can even override the default game graphics if you want) and much more. Mod it enough and you can make into a completely different game!
It runs on the HaxeFlixel engine and uses my HaxeNet wrapper for networking. It uses OgmoEditor for mapping too.
APRIL 2014
See also